7 Pot Barrackpore Yellow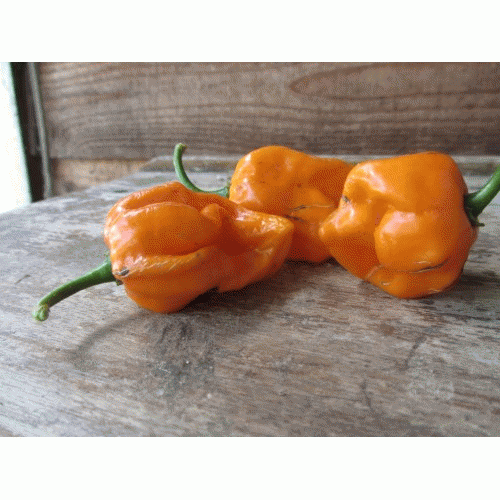 Species
Capsicum chinense
Origin
Barrackpore, Trinidad
Description:
The original 7 Pot Barrackpore seeds came from India. They were sent to fellow chili heads in the US and elsewhere by an internet forum user whose screen name Trinicoolieboy. 

The name comes from the subdivision in which Trinicoolieboy collected the original 7 Pot Barrackpore seeds. The Barrackpore subdivision is located in West Bengal, India.

This yellow version is a bit less hot and milder flavor than the original red.
Reviews
no reviews yet, be the first to add one!
Add Review for 7 Pot Barrackpore Yellow
Edit Review for 7 Pot Barrackpore Yellow
Add to the 7 Pot Barrackpore Yellow gallery