Albanian Red Hot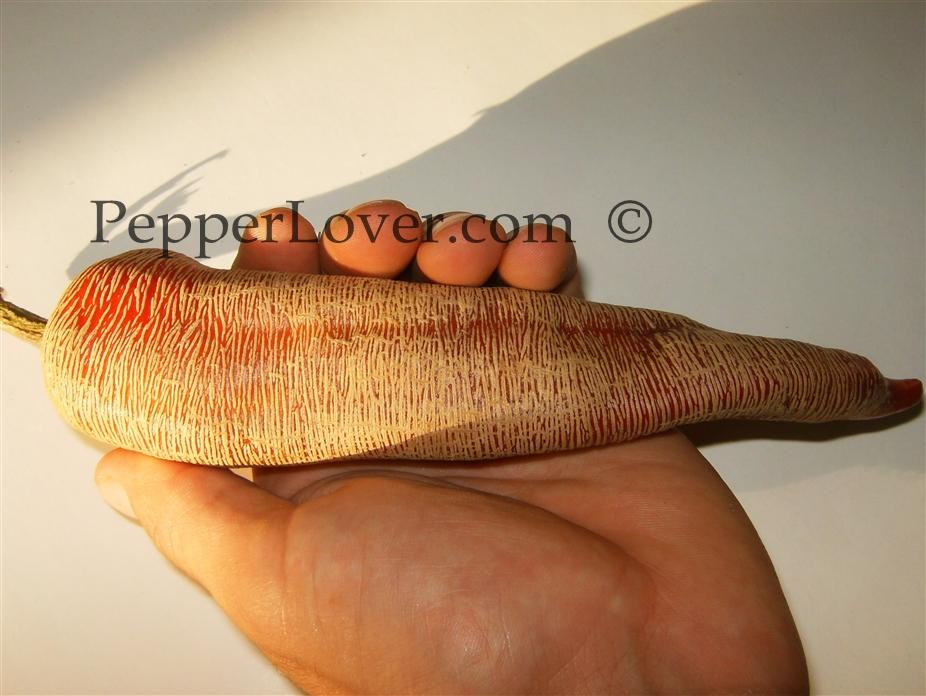 Pod Color
Green > Red (Embroidered)
Description:
Another of the rare embroidered peppers with a lot of corking, such as Vezena Piperka and Potato Market Jalapeño, this one is both huge and amazing-looking. What a find!!!The aroma was sweet and very rich, with a lot of aromatic components and a woodsy, almost mushroomy element. Very complex and appealing!!! The flavor was even better than the aroma. Very sweet upfront, with a lot of nice acidity to balance that developing second. A great deal of nutty richness that set off the flavor beautifully, along with lovely tones of aromatic flavours. Dare I say Umami? The Japanese concept of an almost indescribable sense of flavor, in addition to the usual sweet, salty, bitter and sour.

also known as Acı kırmızı Arnavut
Reviews
no reviews yet, be the first to add one!
Add Review for Albanian Red Hot
Edit Review for Albanian Red Hot
Add to the Albanian Red Hot gallery