7 Pot Brainstrain Red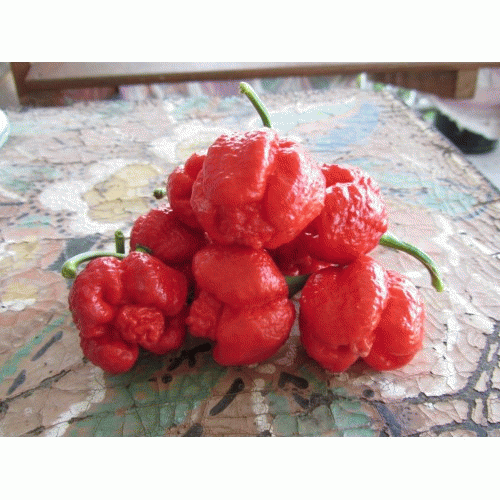 Species
Capsicum chinense
Description:
Originated from the 7 pot SR. Cappy from Pepper Ridge farm selectively saved seed from only the hottest most wrinkled pods each year and attempted to improve the strain.

Now we have one of the hottest gnarly pods there is!
Reviews
no reviews yet, be the first to add one!
Add Review for 7 Pot Brainstrain Red
Edit Review for 7 Pot Brainstrain Red
Add to the 7 Pot Brainstrain Red gallery