Mako Akokosrade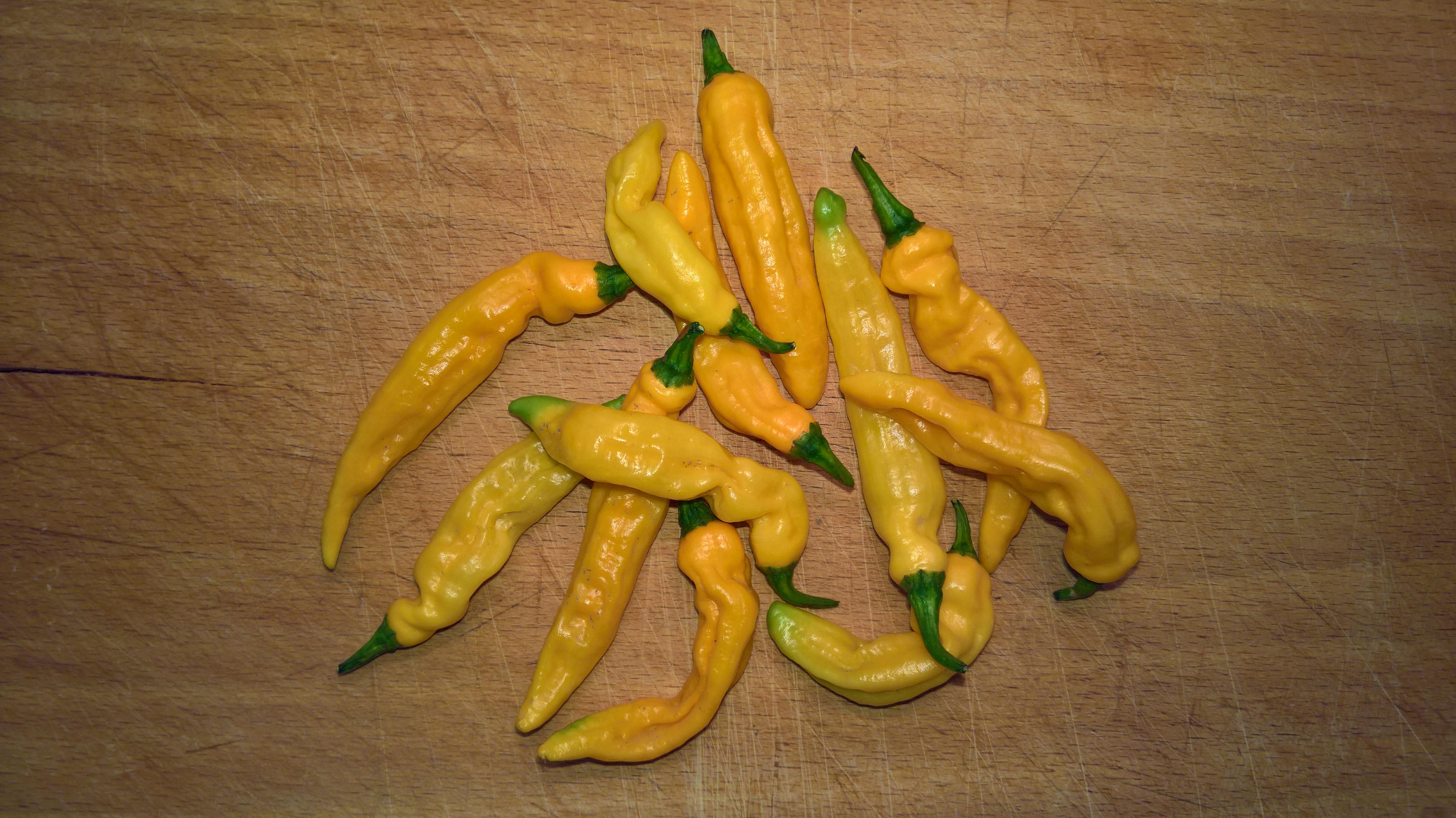 Species
Capsicum chinense
Pod Size(cm)
6-8, about the size and shape of a little finger
Pod Color
Yellow, deepening to gold with age
Description:
Mako Akokosrade means "yellow pepper" in Twi language. One of the most interesting peppers out there.
Plant produce abundant quantities of wrinkled, pointed, dark yellow peppers. Intensive Habanero aroma, with strong notes of melon and even a little mango. Beautiful pepper.

Reviews
taste:★★★★★
heat:★★★
growth:★★★★★
By mRHcp

---

Mako Akokosrade are rare yellow peppers from Ghana. Unique taste, hot, sweet as in sugar, wonderful smell and unique heat pattern. Mako's are simply highly tasty. I'm very proud that I've managed to grow the in my garden.
Add Review for Mako Akokosrade
Edit Review for Mako Akokosrade
Add to the Mako Akokosrade gallery