7 Pot Douglah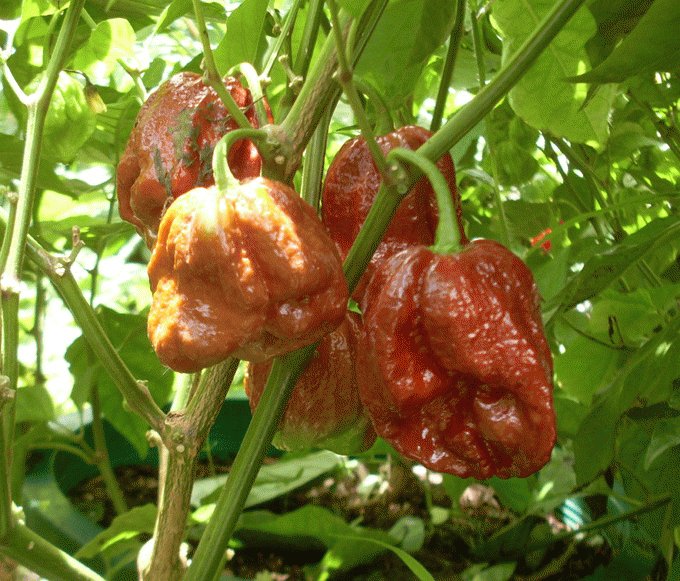 Species
Capsicum chinense
Description:
A cross of red 7 pot and a chocolate pod created this pepper. It is unique in its color that it is not a red or a brown, its a mixture... hence the name Douglah(which is used in trinidad to described someone of mixed descent).

It is often thought this is the same as 7 pot chocolate. Who knows.
Reviews
no reviews yet, be the first to add one!
Add Review for 7 Pot Douglah
Edit Review for 7 Pot Douglah
Add to the 7 Pot Douglah gallery