Carolina Reaper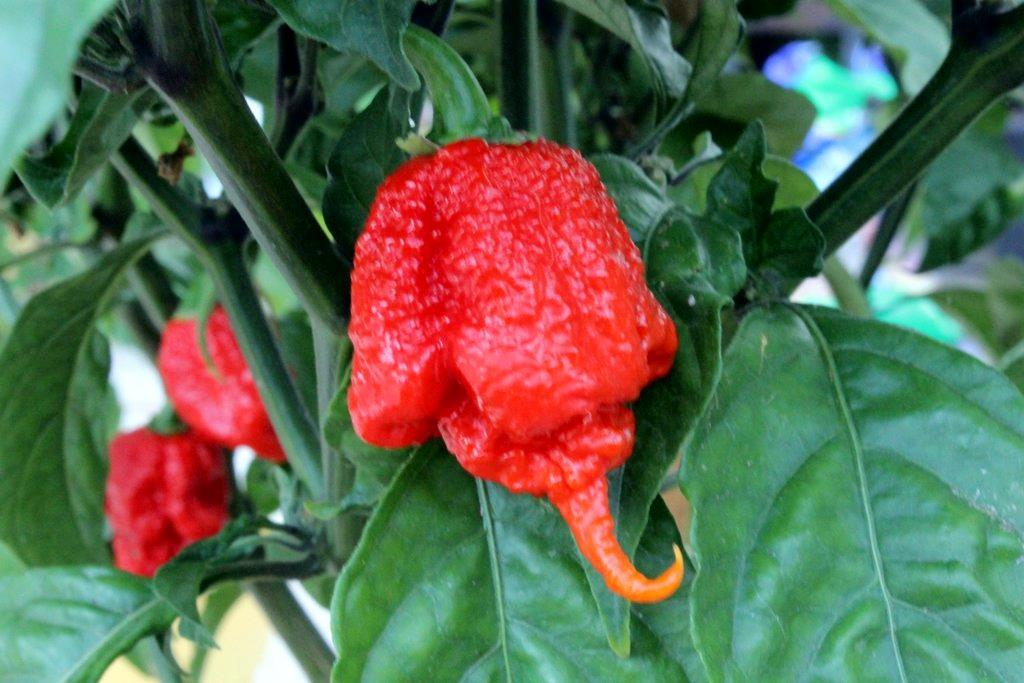 Species
Capsicum chinense
Description:
Bred in a Rock Hill, South Carolina greenhouse by Ed "Smokin'" Currie, who runs the PuckerButt Pepper Company in Fort Mill, it has been rated as the world's hottest chili pepper by Guinness World Records since August 7, 2013. The original crossbreed was between a ghost pepper (a former world record holder) and a red habanero. The official Guinness World Record heat level is 1,569,300 Scoville Heat Units (SHU), according to tests conducted by Winthrop University in South Carolina. The figure is an average for the tested batch; the hottest individual pepper was measured at 2.2 million SHU.

Pepper should have bumpy skin and long tail.

There has been much controversy over whether this pepper is actually stable. In early seed distribution (2013-2015) many growers got a wide variety of shapes / textures / heat levels. By now many vendors have been growing it for a few years and it should be stable. 

Warning: since this is the hottest / most popular pepper out right now there are tons of copycats / fake sellers. make sure you are buying from a good reviewed / verified source.
Add Review for Carolina Reaper
Edit Review for Carolina Reaper
Add to the Carolina Reaper gallery