Trinidad Scorpion Butch T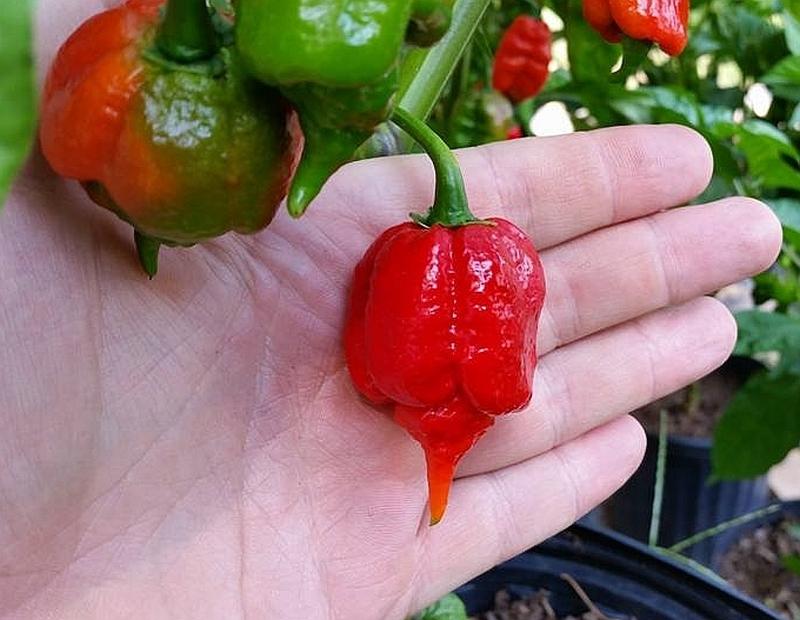 Species
Capsicum chinense
Heat
SuperHot (800k-2kk shu)
Description:
Created by Butch Taylor.

"With a heat rating of almost 1,500,000 shu this one will burn you down with intense heat. The flavor and deep red color of the ripe pods lends itself well in hot sauce, salsa, dried powders, or even eating them fresh in recipes."

The Trinidad scorpion 'Butch T' pepper was, for three years, ranked as the most pungent ("hot") pepper in the world, according to Guinness World Records. A laboratory test conducted in March 2011 measured a specimen at 1,463,700 Scoville heat units, officially ranking it the hottest pepper in the world at that time.

It is characterized by its very large tail and smooth glossy skin.
Reviews
no reviews yet, be the first to add one!
Add Review for Trinidad Scorpion Butch T
Edit Review for Trinidad Scorpion Butch T
Add to the Trinidad Scorpion Butch T gallery