7 Pot Infinity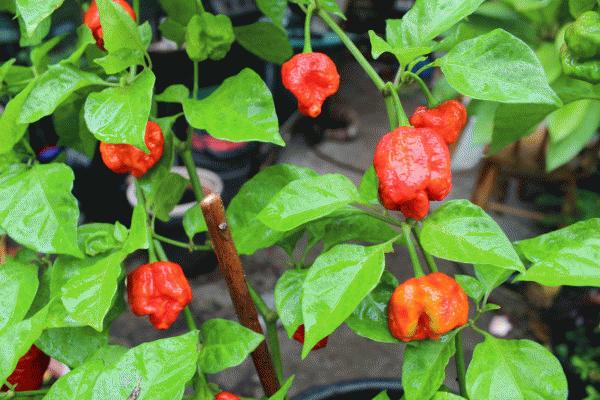 Species
Capsicum chinense
Description:
Created in England by chili breeder Nick Woods of Fire Foods, Grantham, Lincolnshire. For two weeks in February 2011, the Infinity Chili held the Guinness World Record title for the world's hottest chili with a Scoville scale rating of 1,067,286 Scoville Heat Units (SHU). On February 25, 2011, it was displaced by the Naga Viper pepper, which registered 1,382,118 SHU.

Woods created the Infinity Chili five years after starting growing chili peppers for his hot sauces; he was not attempting to breed a new variety but was growing his peppers in a greenhouse where crossbreeding between varieties happens readily; he described first trying his new pepper as ""When I tried it tasted nice at first, like an odd fruity taste, the effect is delayed. Then it hit me. All of a sudden I felt it burning in the back of my throat, so hot that I couldn't speak. I began to shake uncontrollably, I had to sit down, I felt physically sick. I really wouldn't recommend anybody eat it raw like that."

Reviews
no reviews yet, be the first to add one!
Add Review for 7 Pot Infinity
Edit Review for 7 Pot Infinity
Add to the 7 Pot Infinity gallery